Teacher Gift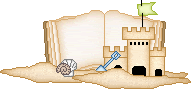 I managed to get the teacher gifts done in time...I am only showing one as the other I made almost the same as the gift for my friend on a previous posting. Watercolor Heart used for that is a brilliant quick stitch and I always love doing it.
This other cushion/pillow is for my daughters most favourite teacher that she actually had the whole of last year.   This beautiful person who is really an angel on earth is diagnosed terminally ill with Pancreatic Cancer and has retired from teaching due to ill health.   The bravery and determination of this amazing lady is just incredible ,  even though so ill she is now swimming the equivalent of the English Channel for charity,  not for Pancreatic Cancer Charity but for a Childrens charity!!  This is done by swimming whatever distance is manageable in swimming pools,    this is then recorded officially.  On a recent school trip to the beach this particular teacher paid for them all 5 to 7 year olds (the whole of the Primary school) to have a huge Bouncy Castle and a Punch and Judy show out of her own money. So this is a thank-you gift to her.   I stitched the child building a sandcastle as that is what they all did and had a competition doing so...winner to be announced today! Trouble was the sand was dry so they all had little mounds instead of sandcastles ,  I had to chuckle away to myself  ;-)  but everyone had a lovely lovely day and the sun shone brightly for it,  it really was such a nice day as if magic was in the air,  somehow !

The little girl on the design is from a French chart I had...I used different threads from the suggested ones as I wanted to use my overdyes for this. I was really pleased with the colours as it was a bit more muted than the original design. The sandcastle comes from a book that I have with lots of nautical/beach type things in. I chose the checky fabric as it matches the gifts I did this same teacher last year and I know her favourite colour is blue. I added the abalone shell buttons to each corner as I thought they looked pretty and were the same colour blue as the hat on the girl and a good contrast to the lace.
This picture below is Veronica's (my Mums) stitching on Rachaels latest block for the
Neighbourhood RR
(<-- click link to see more of this RR) that she is doing with a group of ladies who blog. My Mum does not have a computer so I am showing it off here for her as I think it is brill!! 
Labels: Finishes, Gifts, Mums Stitching, NRR