Tea if you please.......
For a while, I have wanted to find the time to stitch
Tanya's
tea
freebies
 as ( goodness ;-) I can hardly decide my order here ) 1, it is by far my most favourite drink and 2, I fell in love with her simple designs :-)) Plus, I knew exactly how this would be finished before I started , from way back in the Autumn ( I hope it was not the summer) !! Anyway , I was longing to make it come to life !
I have a bit of a liking for little things that I can hang here or there, so in good old Northern English terms... this is my bit of ...'neither nowt nor summet' that I came up with .....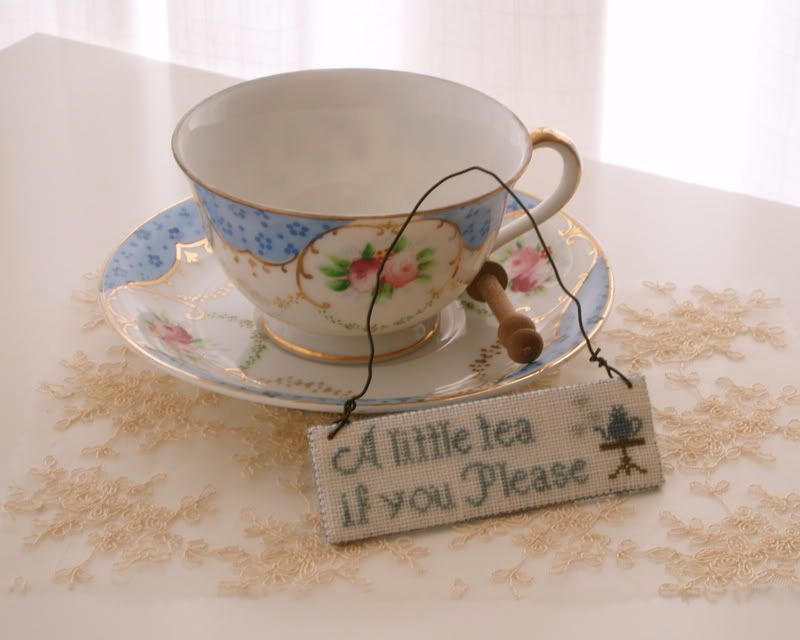 Stitched on an ivory linen scrap with a little mix of an unknown overdye and DMC threads , one over one. I had the cutest, tiny Polka dot fabric which was so good with this (I love Polka's and stripes), I used it for the reverse. This is one of the new Spring fabrics my LNS has in :-)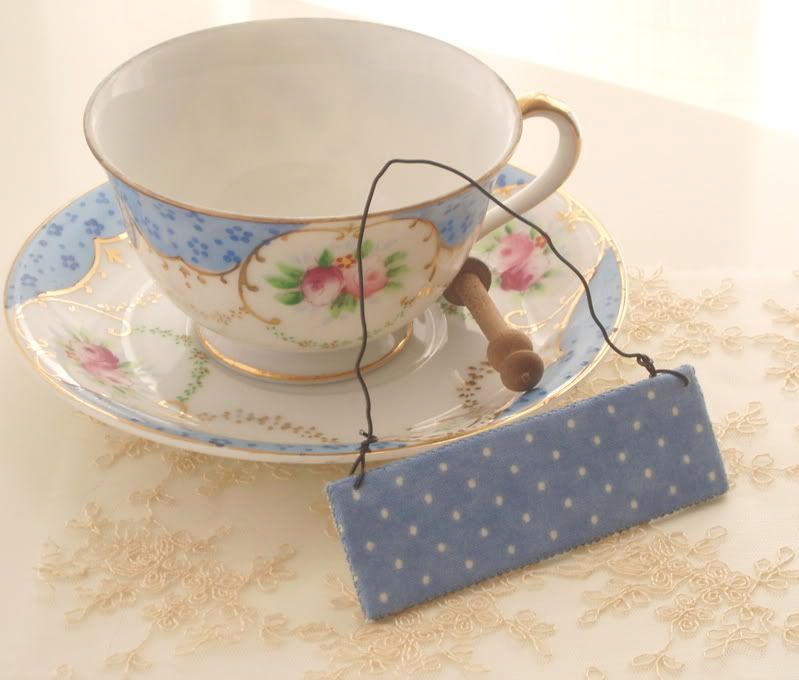 Funny , this happens to be the second one I have stitched of this design, which I have finished before the first !! The original one (my first) is even tinier as I stitched it on finer linen than this and it is for my brother . I have done it in different colours but sadly, it is unfinished as yet ! Lets just say it will be perfect with his and his DW's new kitchen :-))) I love this design so much I think I could stitch one an evening for a month !! Maybe I shall just do that as it is just my size !! Thank-you Tanya for such a great little freebie, I can't wait to do my others that you know I have :-)))
Thanks so much for visiting, I hope you all have a 'Happy Easter' weekend, it is freezing here at the beginning of Spring with Gale force winds trying to blow my big, high wooden gates away, fingers crossed they don't finally tear off with a huge gust and crash into my Mini !!