In my Garden...
I had said in my last posting that I had some stitchy things to show you, I have come back soon as I can, just so that you know I did not waste my time away ;-)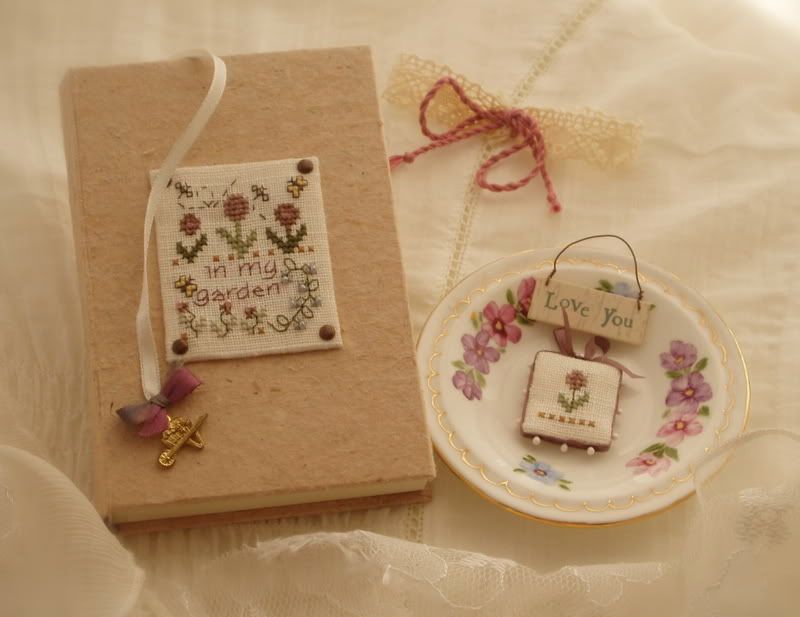 My Mum's birthday was at the beginning of February and some of you that know me a little better might remember that I had not finished the stitched gift for my Mum from last year !!! Yes...........shame on me, it is only 1 year late !! I thought instead of the Pinkeep, which a year ago, I had in mind for the finish, that I had better come up with something now that looks like it took me a year to do ;-)) Shhhhh...... this did not actually take me a year ;-) more an evening or so... but we won't tell... lol.
First came a lovely little notebook with nice paper pages inside , it was nice in its own right but rather plain. So I decided to try to make it into something really pretty. I used to be a Librarian at school and got taught a few skills, one of them was how to back a book. I covered the notebook with the natural bitty paper (I have forgotten its name), that you can see and I studded and mounted my little stitched piece centrally on the cover.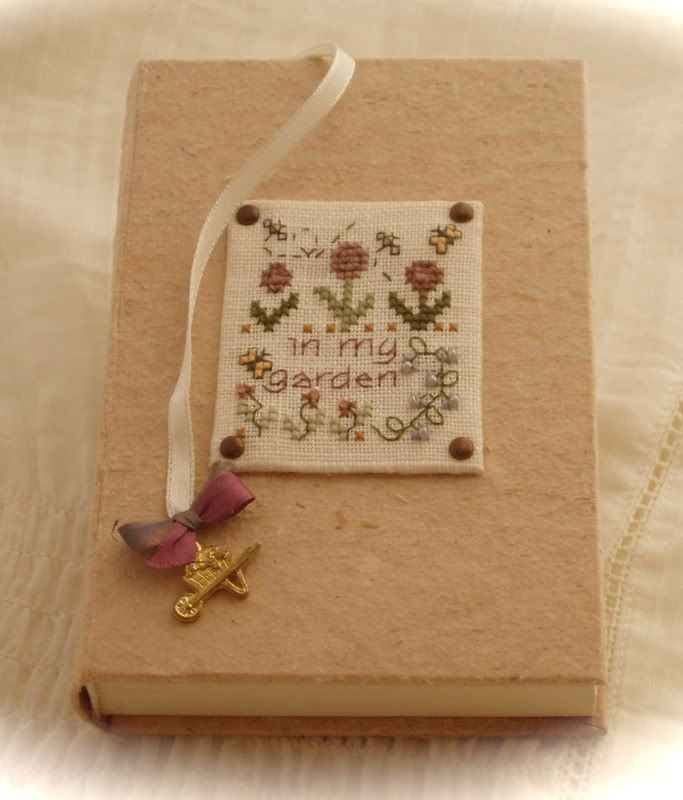 I fixed the ribbon into the spine to which I added a wheelbarrow charm and a little silk ribbon bow.....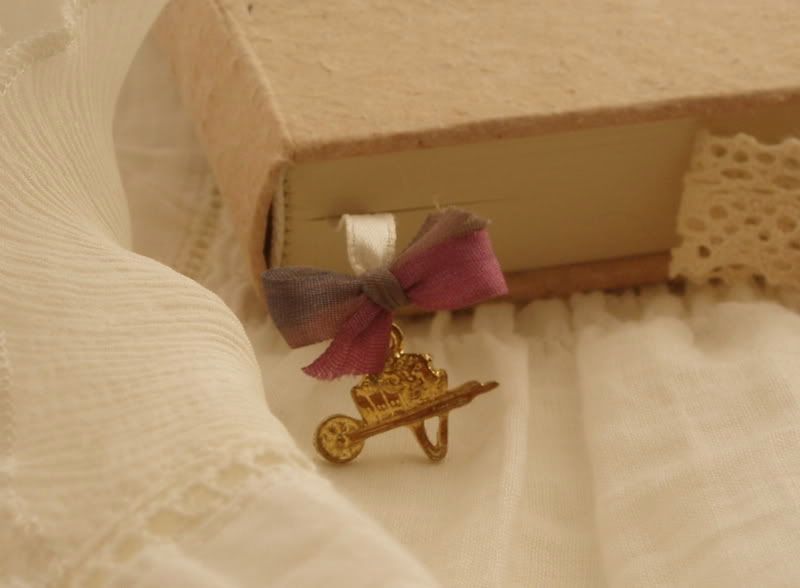 Before abandoning the project 1 year ago , I had started to stitch what was to be the back of the proposed Pinkeep and didn't want to waste it. So for a bit of fun I think I may have made the worlds tiniest Pinkeep with it, not guessing how much my Mum would be delighted with such a tiny offering lol. It has actually got real tiny pins stuck into it and silk ribbon around its edge and is roughly the size you can see it here.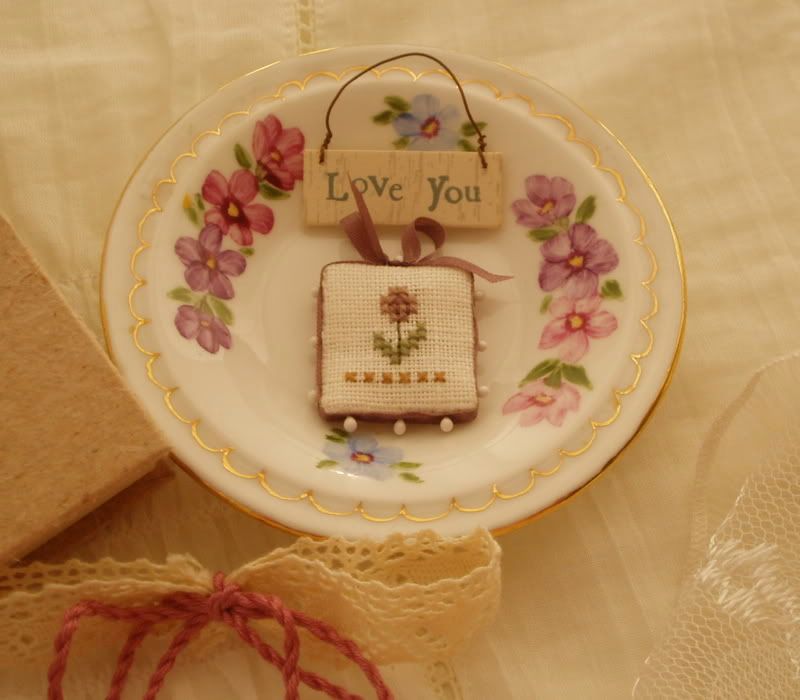 The design is a Shepherd Bush one called 'In My Garden' , I was rather pleased with my result and so happy to have finally got it finished , better late than never huh ??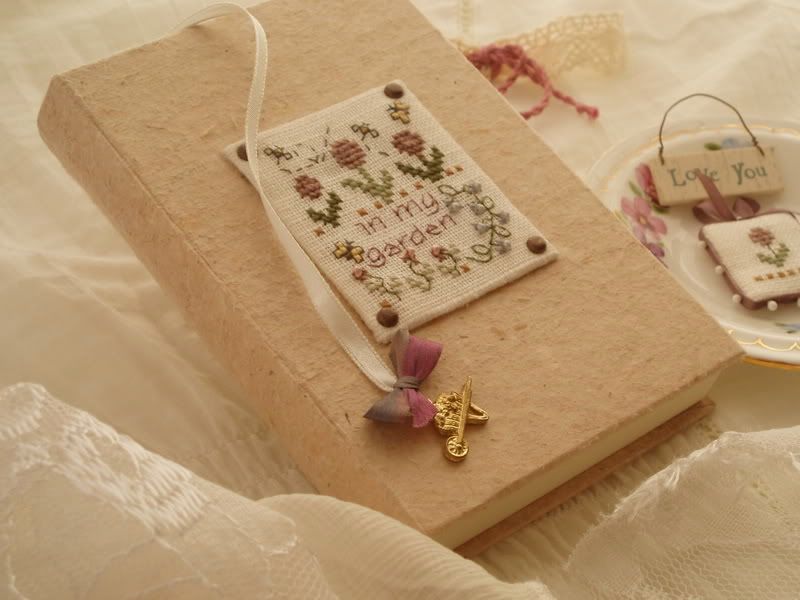 Thank-you so much for such a nice welcome back :-)) I am still trying to catch up with things online and I'm very sorry that I have not been in touch with anybody personally yet or had much chance to leave any comments on your lovely works . I have so little free time lately for coming onto my laptop (or much else) grrrr!!!
P.S.

GO CHRIS AND FRANKIE
See you again soon and thanks for stopping by :-))